Van Buren Seating Chart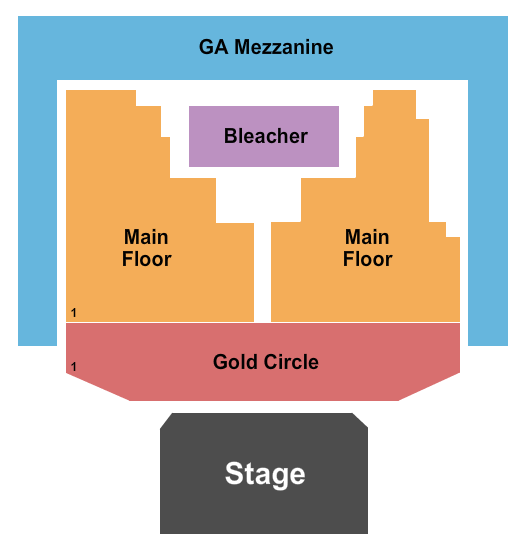 As Phoenix's newest addition to the local music scene, the Van Buren has become the number one place to catch live music.
Van Buren brings superstar names to it's stage time and time again, so it's no surprise that it's a popular place to be.
It's spacious layout lends itself to sold out shows of up to 1800 capacity, with still space to dance and hang out with friends.
Van Buren has plenty of options when it comes to where to book seating and standing during upcoming concert events – from the standard admission right in the heart of the crowd and in front of the center stage, to upgrading to a premium seating option which many fans love to choose to ehance their night and make it even more special.
Premium Seating
If you select Premium Seating for your upcoming night at the Van Buren, you won't be dissapointed! With this incredible option, you never have to worry about sold out shows as you can choose to join the VIP program and book your tickets in advance or closer to the event night, with quick updates for what's on at all times.
With Premium Seating at the Van Buren, you will receive a long list of benefits including the best seat location in the entire venue, a dedicated concierge for the evening, first in line venue entry, premium parking that is as closest to the entrance, an in-seat service so that you don't have to miss a minute of the concert and much much more.
There's no need to wait in line at any point, including for drinks and food, just sit back and relax while the Van Buren gives you the highest standard service!
So why not book Premium Seating for your next concert and feel like a VIP for the evening?!
NOTE: Different events may require different seating arrangements. When selecting your tickets double check the seating chart for the specific event layout.
You can reserve your ticket today and secure the best seats. Check out the Van Buren schedule to see all upcoming events.
For all ticket policies and authenticity guarantees see the ticket information page.